Everything You Need to Know About a Home Sale-Leaseback.
Get your offer today.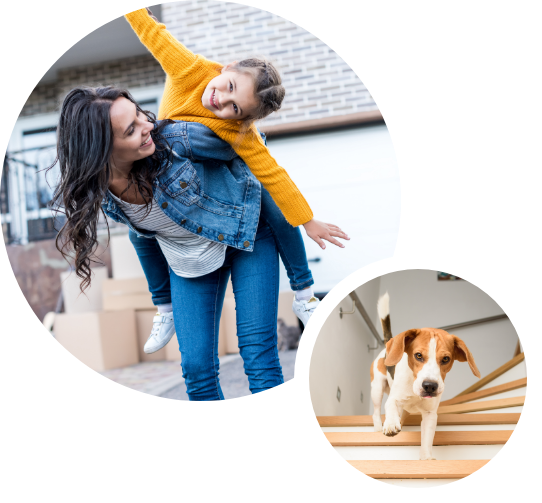 The Alternative Way to Refinance Your Home
Nothing compares to home sweet home. It's your safe space, where you feel most comfortable and relaxed.
Yet, houses are becoming harder and harder for the average American family to afford. Data shows that 1.77 million U.S. households have serious mortgage delinquencies— or are more than 90 days past due on their mortgage payments.
Financial challenges are prompting families to consider selling or refinancing their homes to quickly access money. But few homeowners realize there's another alternative; a new way to tap into your equity without instantly picking up and moving. It's called a home sale-leaseback, and it's the quickest, smartest way to get money from your home without disrupting your current lifestyle.
What Is A Home Sale-Leaseback in Residential Real Estate?
To understand how a residential home sale-leaseback transaction works, let's break the phrase down into its two core parts: "home sale" and "leaseback."
The first part, "home sale," is a direct translation: it implies you are selling your house. In a home sale-leaseback real estate arrangement, a third-party offers you a flat rate and purchases your home from you.
The second part of the phrase— "leaseback"— is a key addition: you do sell your house, however, you get to lease it back from the new owner. The party who bought your house allows you to continue living in it as a temporary tenant. You simply become a renter, signing a lease and paying a monthly fee to stay in the home for a predetermined amount of time. That's why a home sale-leaseback is also often synonymously referred to as a "sale-and-leaseback," because you are selling your home while continuing to live in it for a bit longer as a leasing tenant.


The Benefits of a Home Sale-Leaseback
Let's talk about why a home sale-leaseback is a powerful solution for homeowners on a mission to reset their debt.


1. Quick Access to Your Equity
When you're in a financial pinch, you often need to fix your money issues quickly. If you don't have the means to afford your mortgage, you may be hoping to tap into the equity of your house to get out of a financially-straining situation.
Residential sale-leaseback arrangements allow for faster access to your home equity. You can often receive and use the money for your home within just a few short weeks of initiating the sale and leaseback process.
Even if you are not struggling to afford your mortgage, a home sale-leaseback can allow you to get the most of your home's equity when its market value is high, without forcing you to move right away.


2. Added Time
Opting for a home sale-leaseback can give your family so much more value than a traditional home loan: it gives you more time in your house without accumulating more debt. While you become a tenant, you can stay under the comforts of your own roof without worrying about looming loans to pay off. This added time allows you to avoid disruption as you plan for a brighter future.


3. No Loans
You might feel forced to consider refinancing or reverse mortgaging to afford your home, but, ironically, these lending options dig you more into debt. That's because they are, in fact, loans— and loans must be repaid.
Let's compare this to a sell-and-leaseback arrangement. When opting for a residential sale-leaseback, you are not taking out any loans; you are selling your home and instantly gaining access to the money tied up in your equity— while still being able to live in your same house by paying a reasonable monthly rent.


4. Maintaining Your Dignity
When managing financial problems, it doesn't take long for the dominos to start falling. News of money issues often spreads rather quickly amongst family, friends, the office, and the neighborhood. If you see moving as your only solution, it can be especially hard make this announcement. Accepting a home sale-leaseback offer allows your family to stay in your original home and financially recover with added privacy.


5. No Immediate Moving or Relocation Costs
If you decide to sell your home and instantly have to move, you have immediate costs to consider, like paying for moving services, travel arrangements, and unforeseen expenses on the new home such as repairs, renovations, refurbishings, etc. a Home sale-leaseback offers, however, allow you to get instant cash for your home without moving right away, therefore shouldering these extra costs.


6. Potentially No Monthly Rent or Mortgage Payment
If you have your monthly rent cost pulled out of the original offer for your home, you can avoid a monthly "mortgage" or "rent" payment throughout the terms of your home sale-leaseback. Because the payments are taken out of your original equity return, there's no additional money you need to worry about paying each month.


7. Cheaper Insurance
After selling your house in a home sale-leaseback arrangement, the new owner is responsible for the homeowner's insurance policy. Tenants only need to cover the cost of renter's insurance, which is typically a more cost-efficient policy.


8. No Credit Check Required
Struggling homeowners may have considered other lending options only to realize they cannot get approved. If their credit score is low or they have a high debt ratio, banks may not approve their reverse mortgage or refinancing request. When this is the case, a residential sale-leaseback is really the most realistic choice, since most home sale-leaseback programs in residential real estate are not credit-based. Because the homeowner would be selling their home— and that does not require any credit checking— no credit score is too low to qualify for most sale-and-leaseback programs.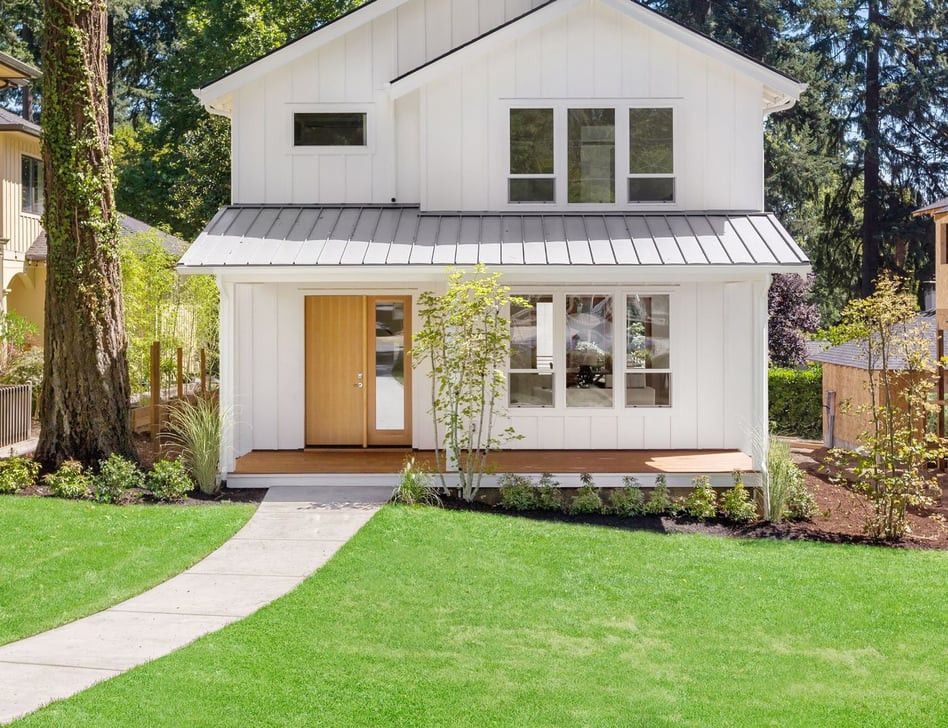 How Does A Home Sale-Leaseback Work Exactly?
In a residential sale-leaseback arrangement, you sell your house to a third-party who becomes the new property owner and landlord. You, as the original homeowner, become a tenant until a lease agreement comes to an end.
But how exactly does this leaseback deal work? Let's answer a few core questions:


Am I a good fit for a home sale-leaseback?
Typically— but not always— a homeowner considering a home sale-leaseback agreement is under tight financial strain and is struggling to pay their mortgage. You may not be prepared to move out of your neighborhood and want to remain in your current home without the burden of a high-cost mortgage that you simply cannot afford. This transaction grants you the convenience and dignity of remaining in your home for an extended period of time until you have the means to move with minimal disruption.
Others who are in comfortable financial standing may be looking for an opportunity to get more money for their home while the selling market is hot. If you would consider capitalizing your home equity while its value is high, without the hassle of instantly moving, a home sale-leaseback arrangement may be the perfect solution.
How long can I stay in my home before I have to move?
The new owner of your house and yourself (now a "tenant") agree upon the terms of the leaseback arrangement together. Typically, you can stay in your home for anywhere from a few months to a few years before the lease ends and you are encouraged to move to a new home. Here at Stay Frank., most of our customers stay anywhere from a few months to up to 5 years. The average customer signs a 2-year lease.
How much can I get for my home?
A third-party purchaser will offer you a fair price for your house and property. This offer is often a lump-sum cash-out determined by deducting what you still owe on the mortgage and any outstanding dues related to your home (i.e. solar or HOA fees).
How is my new monthly rent determined?
Typically, the new owner of the home will base their rent cost on market rent averages for the area while considering the size and amenities of the house. Keep in mind that the whole reason you are selling your home and becoming a renter is so you can save money by leasing. That's why the monthly rental cost is usually significantly lower than your previous mortgage payment. The purchasers will work with you to set your monthly cost to align with your budget. To do so, you typically have three options:
Full Pre-Pay
How nice would it be to not have a monthly mortgage or rent payment? You may choose to eliminate the monthly hassle altogether by taking proceeds out of the initial sale of your home and paying your rent cost upfront in full for the entire term of your lease. Bye, bye rent payment; hello, extra cash flow!
Partial Pre-Pay
In other cases, you may pre-pay a portion of the rent to decrease your monthly out-of-pocket rent payments. For example, if market rent is $2,000, you could pre-pay a portion so you are only paying $1,000/ month out-of-pocket for the lease term.
Full Rent Cost
If you need cash now and would like to keep the full payout for your home, you can choose to simply pay a monthly rental fee as you go. This grants you full access to your money so you can budget it throughout the terms of your lease.
Am I responsible for home maintenance?
When agreeing to a home sale-leaseback, you as a tenant no longer have to worry about home maintenance burdens or costs. The new owners will have their name on the home insurance policy (while you have your own renter's insurance to protect your possessions), making them responsible for fixing major issues and managing outdoor maintenance.
A Home Sale-Leaseback vs. A Reverse Mortgage
Anyone trying to get money out of their home will learn about "reverse mortgage" in their research. Let's look at how this type of lender agreement compares to a home sale-leaseback and why reverse mortgage isn't always the right option for everyone.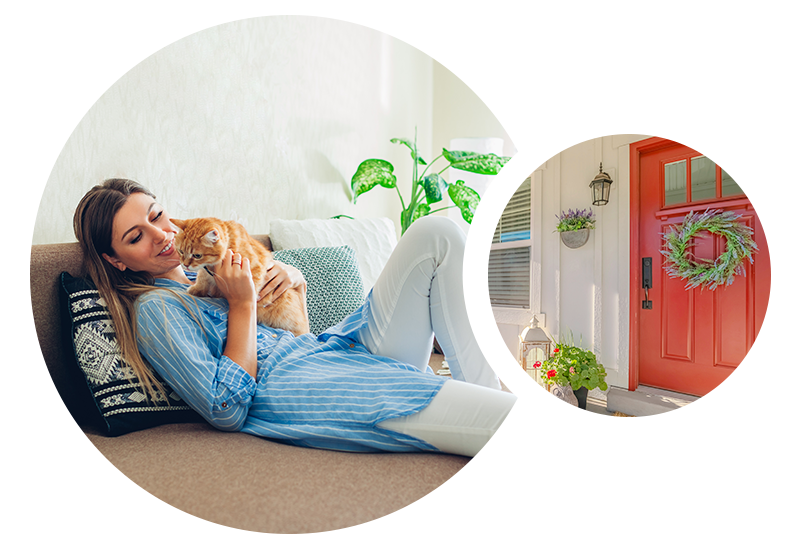 What Is A Reverse Mortgage?


Consider your typical forward mortgage for a home: you borrow money from a lender and pay back a set amount each month. It's the standard "I borrowed money for my home, but I must return it (with interest)" model.
Now, on the flip side. A reverse mortgage is when your lender pays you!
If you already paid off your home in full (or have made great strides in paying it off), you can borrow money from the value of your home by initiating a reverse mortgage loan. "Loan" being the keyword; a reverse mortgage is a loan. You're getting money back that you've used to pay off your house, but it must be returned. The difference is, this money is not often due until you are ready to sell the home and move or pass away.
But here's the rub: reverse mortage arrangements are designed for older homeowners who are 62 or older. The most common type of reverse mortage is a Home Equity Conversion Mortgage (HECM) and is appealing for elderly homeowners who need money during retirement, but aren't ready to move from their home. It's a way for someone to access part of their equity without having to repay it until they leave the home.


What Makes A Home Sale-Leaseback Different?
Like any loan, reverse mortgages come with high monthly interest rates and fees, digging you into more debt.
On the other hand, a residential sale-leaseback is not a loan. You are selling your house and getting quick access to its equity, while have the convenience of living in the space as a renter for the terms of your lease agreement. In this sale-leaseback model, you are not falling deeper into debt like you do with a reverse mortgage. You have accessible money and a place to stay while you look for your next home.
Home Sale-Leaseback vs. Refinancing Your Mortgage
Conversations around reverse mortgage and home refinancing often go hand-in-hand since the two are both forms of equity loans. However, refinancing is not quite the same as reverse mortgage or even home sale-leaseback. Let's compare.
What Is Home Refinancing?
If your current mortgage cost or interest rate is too high for your liking, you may consider getting a whole new mortgage. There are two types of home refinancing options:
Rate & Term Refinancing
In a rate and term agreement, you are changing the interest rate and terms of your mortgage to lower your monthly payments. When lending rates fall to market lows, refinancing can allow you to quickly pay off your mortgage. But here's the catch: it is still a loan. Oftentimes, you are adding time to pay off your home in exchange for the lower mortgage payment. For instance, instead of taking 30 years to pay off your mortgage at a higher interest rate, you may take 40 years to pay it off with a lower interest rate and monthly payment.
Cash-Out Refinancing
With cash-out refinancing, it's like rate and term arrangements, except you take out an equity loan for a larger amount than you owe on your mortgage to tap into your home's increasing value and equity. Cash-out refinancing loans can have a 125% loan to value, meaning the loan covers your mortgage but gives you 25% more in cash payout, just like a personal loan. In these situations, you can use the "extra" loan money however you'd like, giving you spending money. However, it's important to remember that this money needs to be paid back.
What Makes a Home Sale-Leaseback Different?
As we addressed in the reverse mortgage section above, a home sale-leaseback arrangement is not a loan. You are selling your home and staying for a predetermined period of time as a renter. Through this process, you are not creating more debt; instead, you use the money from the home sale to pay a lower temporary monthly rent cost while you look for your next home.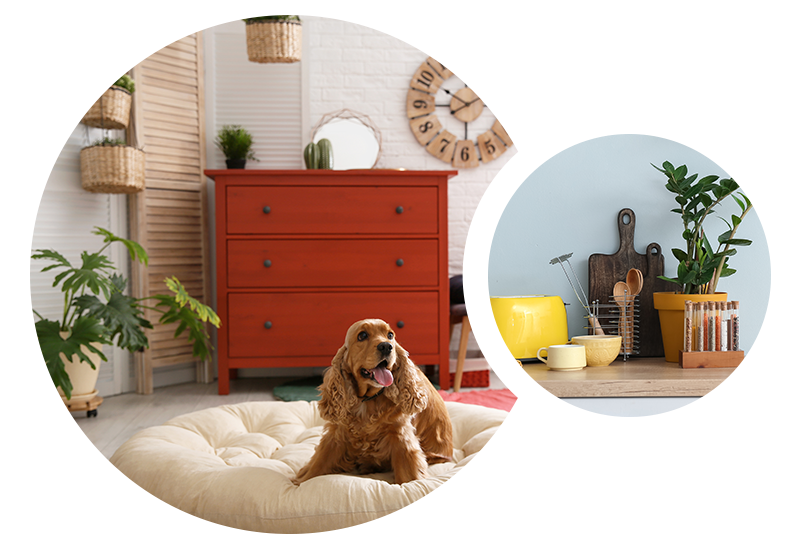 Do You Qualify for a Home Sale-Leaseback?
Finally— a way to tap into your home's equity without taking out more loans!
A Home sale-leaseback is a smart, modern way to sell your home without instantly moving. It grants you valuable time to plan your next big move, without accruing more debt. Who could ask for more?
Curious to see if a residential sale-leaseback agreement is right for you and your family? Hop on over to our "Do You Qualify?" page or fill out the form below to request more information. We'll give it to you frank. No hoops. No false hope. Just honest help from a trusted brand.
Here's to a bright financial future.
Request a Call From Our Team.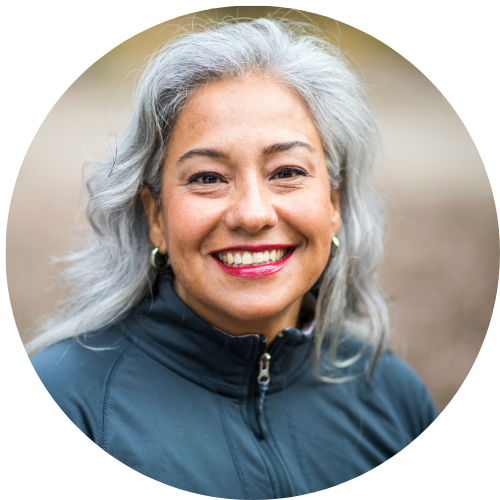 Angela M.
Fort Worth, TX Resident
I don't know where I would be had it not been for Stay Frank's program. When everyone was saying no, sorry, can't help; Stay Frank. said no problem. The staff is phenomenal! They answered all of my questions. Thank you!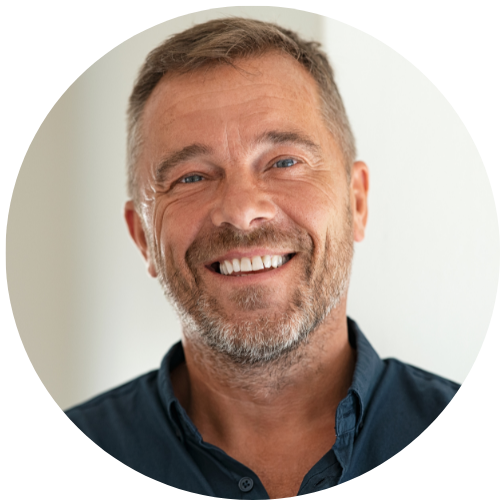 Mark V.
Phoenix, Arizona Resident
Stay Frank. provided an excellent service with their Cash & Stay program. They met all of our needs. Prior to their amazing team reaching out, there were not many options. We had a hard time with any other company meeting our needs. Needed to lease prior to our new home being completed and we got it with Stay Frank. Much easier to plan our move without having to do it twice which has allowed my family to concentrate elsewhere. The everlasting relationship built with this company is the best and I gladly would recommend their services.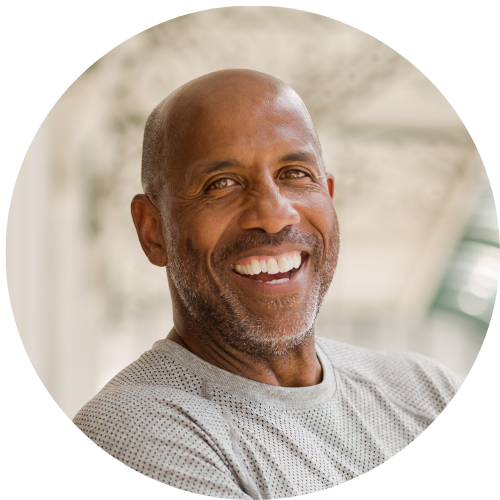 Steve F.
Phoenix, AZ Resident
I am doing much better now that I found this opportunity. I am able to get ahead in my situation and still stay in my home. I am on disability and do not have many options to help me with my mortgage needs. The StayFrank. team was very helpful and took the time to walk me through the process. I am grateful for the opportunity to participate with the team at Stay Frank. Thank you for everything.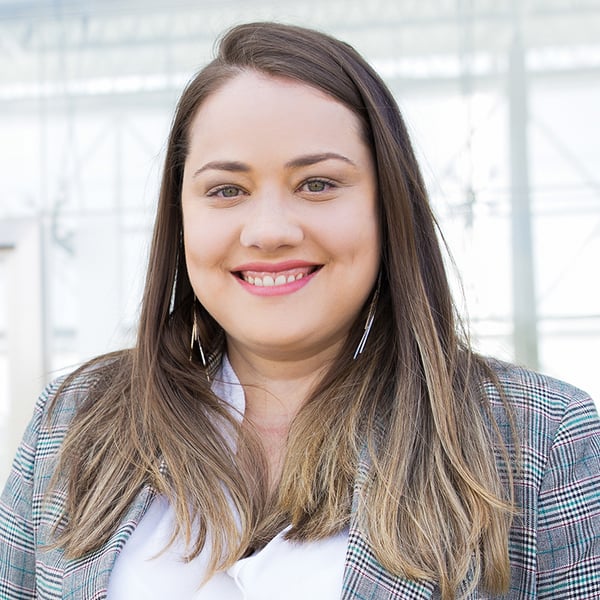 Rebecca R.
Phoenix, Arizona Resident
Selling my house was so easy. They are very professional and are with you every step of the way. Highly recommend.